Nursery:
A nursery is available during each regular weekly service for children ages 0-3. The three year olds are included in a Junior Church program during the Sunday morning services. First-time visitors can ask one of the ushers to direct them towards the nursery downstairs. For mothers with nursing infants we have a mother's quiet room available with a changing table in an effort to offer a quiet, private place to nurse and care for your child with a wireless speaker to hear the worship and preaching upstairs.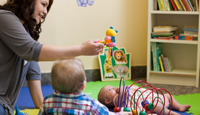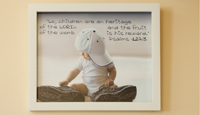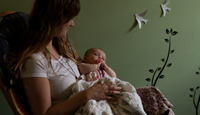 Sunday School: During the service
A) Junior Church (ages 3-5)
B) Early Elementary (ages 6-8)
C) Elementary (ages 9-12)
Kids 4 Truth Club: (ages 4-12) – Wednesday nights 7:00-8:15pm
Kids 4 Truth Club is a great tool for teaching kids the main doctrines of the Christian life through a systematic, step-by-step learning program. A Bible lesson, some crazy games, and work books prepare the kids to then memorize, learn, and apply God's Word. Kids 4 Truth is a great atmosphere for your kids to ask the tough questions that puzzle them about the Christian life and get answers straight from the Word of God.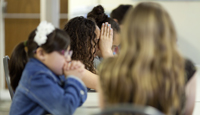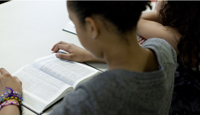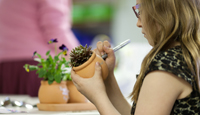 Vacation Bible School
Most summers, Lighthouse Baptist Church gets transformed into a jungle, a sailboat, or a western town as we prepare to welcome kids from our community for a Vacation Bible School. We enjoy an exciting time of activities, games, crafts and snacks with our church kids and those who join us. But the best part about VBS each summer is the chance to tell kids about the greatness and love of God through the Bible lessons and VBS materials.
**(NOTE: All children's ministries workers aged 16 and over are required to submit a detailed application and a criminal record check to LBC prior to working with children in the nursery or any other area of children's ministries. Our policy is not to create an atmosphere of distrust, but to be proactive in our approach to creating a standard practice that protects all of our children from would-be predators who would see the open-armed atmosphere of a church as an easy access point to children.)
Service Times
SUNDAY
Maranatha Christian Reformed Church
11905 47 Street
3:00pm
WEDNESDAY
Lighthouse Baptist Church
11940 47 Street
7:00pm
Addictions Ministry
FRIDAY (1st, 3rd, 5th)
Lighthouse Baptist Church
11940 47 Street
7:00pm-9:00pm